Clear your head

More energy
Sleeping better
Weight loss
Healthier skin
Sense of achievement
How it works
Step 1
Sign-up to the challenge and choose how long you will be participating
Step 2
Go alcohol-free in February
Step 3
Ask family, friends and colleagues to sponsor you
What is Dry Feb?
Dry Feb is a fundraiser that challenges you to go alcohol-free in February, and raise funds for the Canadian Cancer Society. It helps you get healthy and clear your head while also raising funds to make a difference for Canadians affected by cancer.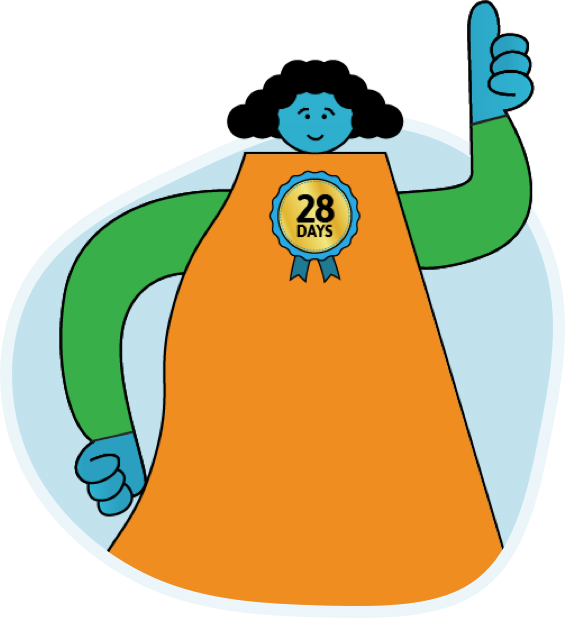 Why take part?
The funds raised through Dry Feb will help the Canadian Cancer Society fund groundbreaking research and provide a national support system for people affected by cancer – like the Cancer Information Helpline, a toll-free service to answer questions about cancer including where to get help in your community, emotional support services and information on how to cope with cancer.
Having a month off alcohol has great health benefits, such as sleeping better, having more energy and of course, no hangovers! So you're not only helping others, you're helping yourself. It's a win-win!
---
What's the deal with alcohol and cancer?

The sobering news is that any type or amount of alcohol increases your risk of head and neck, breast, stomach, pancreatic, colorectal and liver cancers. Only 1/3 of Canadians are aware that there is a link between alcohol and an increased risk of cancer.
The Canadian Cancer Society recommends that if you choose to drink alcohol, women have less than one drink per day and men have less than two drinks per day. The less you drink, the more you reduce your risk.
Leaderboards
| Avatar | Name | Raised |
| --- | --- | --- |
| | Michael Albert | $22,413 |
| | John Garbutt | $18,243 |
| | Stephanie Hawkey | $16,028 |
| | David Jonasson | $12,432 |
| | Rex Lee | $11,586 |
| | Gunnu Gill | $10,518 |
| | Pablo Doskoch | $9,105 |
| | MimoSa Leal-Franzone | $8,943 |
| | Gord/Margie Hynes | $8,182 |
| | John Schultz | $8,021 |
| Avatar | Name | Raised |
| --- | --- | --- |
| | Dry For Megann | $33,987 |
| | The O'Douligans | $26,261 |
| | Stewart McKelvey | $21,637 |
| | Haventree Bank | $21,182 |
| | Team CCS | $16,694 |
| | KADEX Aero Supply | $15,725 |
| | Team AVEVA | $14,470 |
| | CANTERRA SEEDS KICKS CANCER FOR NICOLE & BLAINE | $13,964 |
| | Martini Dry | $12,117 |
| | Freeman Herbs | $11,747 |
Search for a Fundraiser or Team